Market Driven Strategy is simple but powerful. George S. Day brings out the following key points:
Get your strategy right
Constantly strengthen your core strengths and become a leader
You can't afford a trial and error approach
Understand your customers and competitors in-depth
Earn your competitive advantage by developing and acquiring superior talent and resources
Develop sound strategies that help you to fully understand the landscape, ward off threats, and become more capable to meet changing conditions
There are five key "arenas" to focus on when developing a strategy: arena advantage, access, activities and ability to adapt
Focus on a market segment that aligns with your competencies and capabilities
Become great at effective implementation
George reviews companies like 3M, GE, Ikea and many others. He states that successful business leaders develop sound business strategies by addressing the following questions:
Can my company ward of known threats, exploit opportunities, enhance current advantages or provide new sources of advantage?
Can my company adapt to a broad range of foreseeable environments? Is it robust or will it only work in certain circumstances of inflation, demand, and currency relationships?
How difficult will it be for competitors to match, offset or leapfrog my firm's expected advantages?
Will the strategy create and maintain a competitive advantage?
Are the assumptions valid?
Can the strategy avoid or contain unacceptable environmental and internal uncertainties?
What are the prospects for successful implementation? Consider feasibility, consistency and supportability?
The two largest sides to the market equation are the customers and your competitors. Other more detailed dimensions of a market include customer groups geographic regions, products, etc.
Let's use Marriot Corporation as an example. They focus on meeting the lodging needs of business travelers. They compete with several hotel chains. Marriott used to have one hotel catering to business travelers. They then targeted sub-markets by identifying different customer groups and their needs. For each customer group, they identified their buying criteria, geographic location and purchasing behavior. Marriott also looked their competitors and determined whether or not the opportunities were favorable. Today business-people have nine different hotels options based on location, length of stay, cost and other factors.
The key to long-term competitive advantage is having superior talent and resources targeted on what matters most. The objective is to create the best capacity possible to meet your defined customer needs.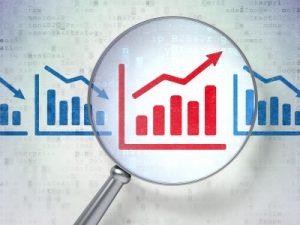 Choosing how you will measure your competitive advantage is important. If your organization is measuring itself in terms of customers, you should determine who your customers are, what the customers value how you will compete, and how your customers perceive you. You may choose to take a more competitor-focused approach, with the objective of beating your competition in cost, functionality or quality. Both the customer and competitive oriented approaches have their drawbacks. Day explains that one of these two approaches typically take priority in an organization. The drawback with the customer approach is not paying enough attention to the competition. The drawback with the competitive approach is not being customer oriented enough.
How will you compete?
You need to carefully identify your competitive strategy. What are you going to focus on – cost, functionality, quality, customization or speed? How exactly will you differ from your competition?
How is your market segmented? Which segments have the most attractive competitive opportunities? What segment best aligns with your competencies? What segment is most risky?
How Will You Maintain Your Advantage?
Human nature and most companies can become complacent. Firms stay competitive by leveraging their people's talents and other resources to pioneer. Pioneers develop the new or improved products.

---